Any work environment has the potential for a fire to break out. This is especially true where combustible chemicals are used, or where sparks or open flames may occur. And fires can spread quicker than most people realize. Once a fire does break out, it often takes more than a few minutes for the fire department to arrive. A working sprinkler system can slow the fire's spread in any area, from a restaurant kitchen to a sprawling factory or other industrial building.
That's why GFS of Omaha's fire sprinkler and suppression systems are an effective and dependable choice for your business. Limiting the fire's spread until firefighters arrive can protect your employees, save critical assets to your business, and limit the fire's potential damage.
The systems we sell feature quick response, a variety of heads, finishes, and temperature ratings, and either solder or glass bulb sensing elements.
Call General Fire and Safety of Omaha. Fire sprinkler and suppression systems are an important component of fire safety for any office.
Below are some of the more popular fire sprinkler systems we sell from Reliable Automatic Sprinkler Co (RASCO):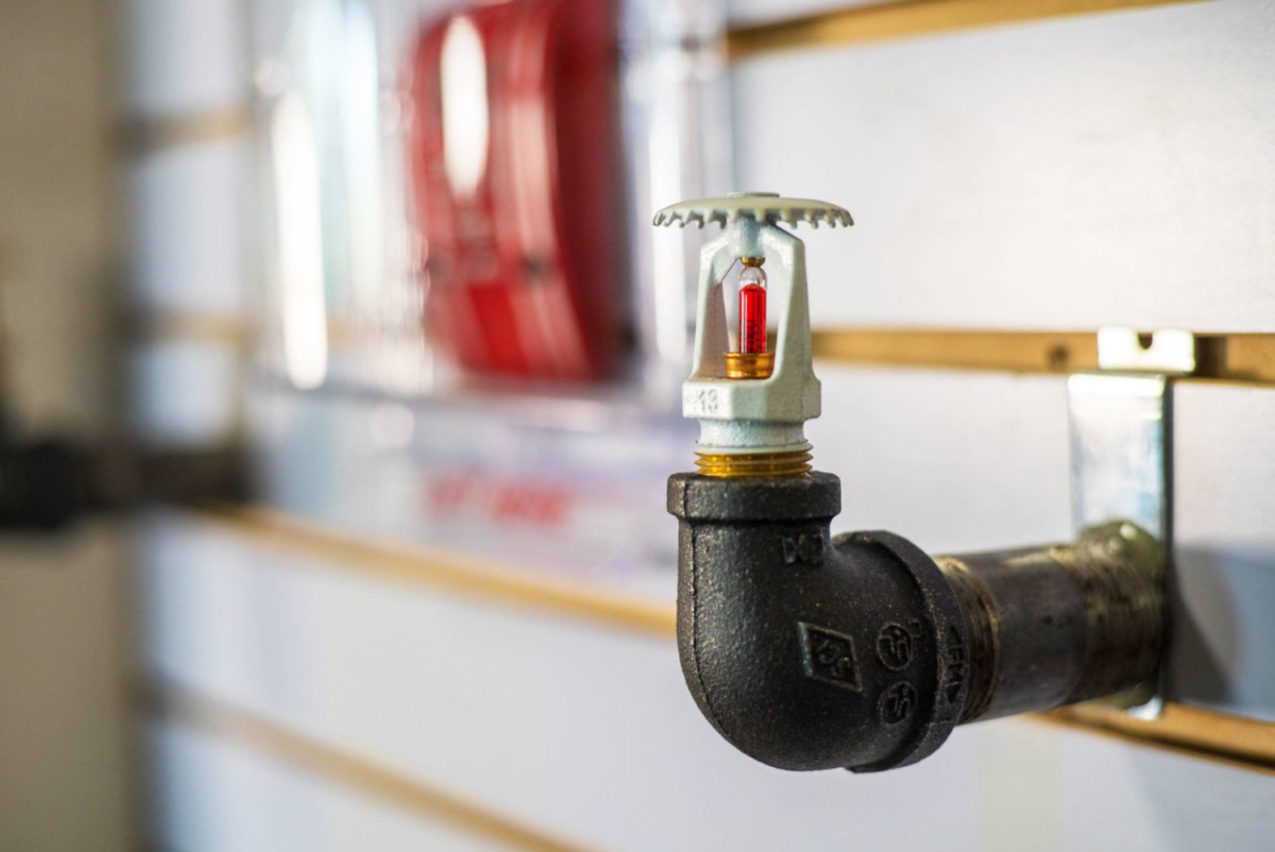 Reliable Model F1FR
Quick response
Glass bulb sensing element
Types:  Upright (RA1425), Pendent (RA1414) & Horizontal Sidewall (RA1435)
Standard finishes:  bronze, chrome & white polyester coated (special finishes available upon request)
Temperature ratings:  135°, 155°, 175°, 200° & 286°
Reliable Model GFR
Quick response
Solder link sensing element
Types:  Upright (R3125), Pendent (R3115) & Horizontal Sidewall (RA1335)
Standard finishes:  bronze, chrome & white polyester coated (special finishes available upon request)
Temperature ratings:  165° & 212°
Reliable Model F1
Standard response
Glass bulb sensing element
Types:  Upright (RA1325), Pendent (RA1314) & Horizontal Sidewall (R3135)
Standard finishes:  bronze, chrome & white polyester coated (special finishes available upon request)
Temperature ratings:  135°, 155°, 175°, 200°, 286°, 360° & 500°
Reliable Model G
Standard response
Solder link sensing element
Types:  Upright (R1025) & Pendent (R1015)
Standard finishes:  bronze, chrome & white polyester coated (special finishes available upon request)
Temperature ratings:  135°, 165°, 212° & 286°
Reliable Model G5
Quick and standard response
Concealed solder link sensing element
Type:  Pendent with Concealer Cover Plate (RA3415)
Sprinkler temperature ratings: 165° & 212°
Concealer plate temperature rating:  135°
Concealer plate standard finishes:  white & chrome (special finishes and custom colors available upon request)