Home smoke alarms and carbon monoxide detectors are two must-have safety features that require regular maintenance and service. General Fire and Safety recommends BRK products for all of your smoke and carbon monoxide detection needs.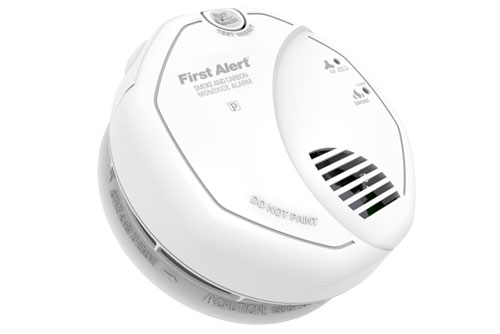 SMOKE ALARMS
A smoke alarm in your home keeps you and your family safe. These alarms feature easy installation and maintenance and have quality engineering for years of use. Most importantly, a smoke detector could potentially save the lives of the ones you love.
According to the National Fire Protection Association (NFPA), three out of every five household fire deaths resulted from fires in homes with no smoke alarms or no working smoke detectors. To protect your loved ones, it is critical to install and maintain a trustworthy, working smoke detector.
Whether you choose hard-wired or battery-operated smoke detectors, you'll get the most reliable protection from a BRK model. Installing a smoke alarm in your home is the easiest way to keep you and your family safe from fire hazards.
CARBON MONOXIDE DETECTORS
Undetectable to your senses, carbon monoxide (CO2) poses a dangerous hazard to your family. Its effects include headaches, dizziness, and nausea, among others. Inhalation of carbon monoxide can lead to unconsciousness, brain damage, and even death. A carbon monoxide detector alerts you and your family to the possible presence of this deadly gas in your home before it causes harm to your loved ones.
The CDC reported in 2014 that between the years of 1999 and 2010, a total of 5,149 deaths from unintentional carbon monoxide poisoning occurred in the United States, which averaged out to approximately 430 deaths per year. A carbon monoxide detector can easily save your life and the lives of your family members.
BRK carbon monoxide detectors come in hardwired, battery-operated, or plug-in models, and can even be combined with your smoke detector. They feature easy installation, easy maintenance, and can keep you safe from otherwise undetectable carbon monoxide.