Fire Sprinkler Systems in Omaha
Though no one wants to be expectant of fires at their commercial property, on the chance that one occurs, your Omaha fire sprinkler system can help protect your assets. Fires can spread quickly in large buildings or expansive interior spaces, such as warehouses, causing damage before firefighters are able to arrive. Being well-equipped with fire suppression systems like a fire sprinkler system can lower the possibility of prolonged fire damage in this scenario.
Why Install a Fire Sprinkler System?
Whether you're in retail or manufacturing, it's necessary to meet local, state, and federal safety regulations. To meet codes, most commercial properties are required to have a fire sprinkler system installed throughout your Omaha building.
Beyond meeting government requirements, investing in an Omaha fire sprinkler system installation can protect your property from incurring more expensive damage or losses. Not only that, if you operate temporary residency such as apartments or townhomes, installing fire sprinkler systems can protect the property and lives of your guests as well.
Find the Fire Sprinkler System That's Right for You
We provide a variety of fire sprinkler system products to ensure that your property's fire suppression system is properly equipped. Our systems vary in response time, temperature ratings, finishes, sensing elements, and type.
Reliable Automatic Sprinkler Company Fire Sprinkler Systems
We proudly sell fire sprinkler systems from Reliable Automatic Sprinkler Company (RASCO). A global manufacturer and distributor of fire protection products, they are a leader in the fire protection industry. We believe they are the best in class for system components, sprinklers, valves and special systems.
Not sure which product will provide the most safety and meet building codes for your business? Feel free to call us today and talk to any of our experts!
Fire Sprinkler Systems Versus Fire Suppression Systems
The main difference between a fire sprinkler system and a fire suppression systems is the material used to control the fire. A sprinkler system uses water and a fire suppression system can use a variety of different agents to extinguish and control a fire.
Ensure Long Term Protection with Fire Sprinkler System Inspections
Our staff is certified in providing Omaha fire sprinkler system inspections that ensure your safety measures are reliable for when they're needed. Fire sprinkler inspections performed by General Fire and Safety include both a visual and physical inspection. If the equipment does not pass inspection, certification will not be issued. In that instance, our staff can help guide you towards what needs to happen for your system to meet standards and pass inspection. Regular inspection of your fire sprinkler system not only is smart — it is often a code requirement in your locality.
Stop searching "fire sprinkler contractors near me" and go with the experts you can trust. Schedule a free, no-obligation walk-through with General Fire and Safety today.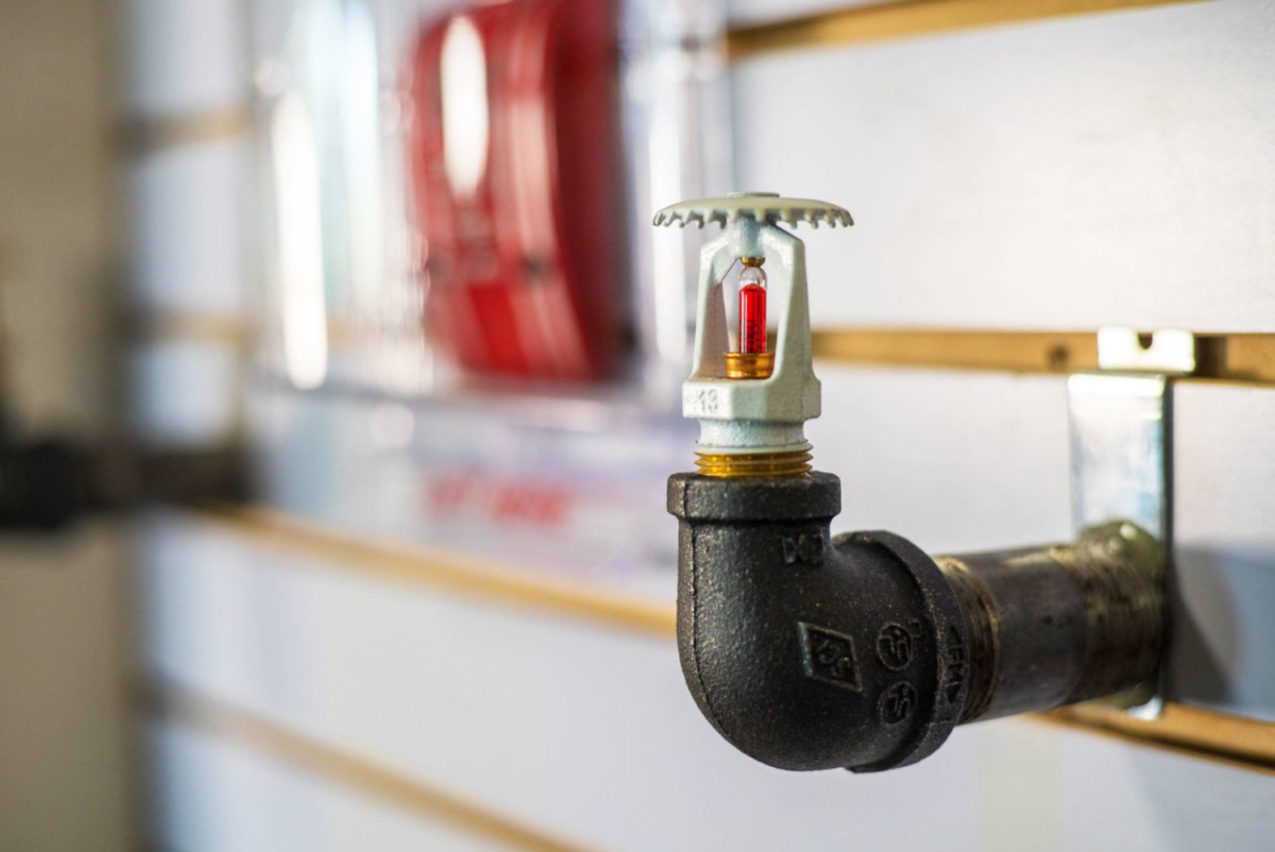 Benefits of Professional Fire Sprinkler System Inspection:
• Keeps your facility compliant with local fire code
• Ensures your fire sprinkler equipment is ready and functional
• Lowers insurance risk
• Increases coverage eligibility
• Promotes a safe workplace
There are many different types of fire sprinkler systems marketed today. Knowing your system's requirements for inspection intervals, elements to be inspected, code compliance, and adhering to its inspection schedule helps keep your facility safe.