General Fire and Safety offers a variety of unique and specialized fire suppression systems to protect your valuable machinery and equipment — as well as your personnel. Regardless of the environment or setting, General Fire and Safety can ensure the safety and protection of your assets.
The R-102 Fire Suppression System contains a low pH liquid agent, integrated with a flexible design. The liquid agent easily suppresses flames, cools surfaces, and distributes a vapor that helps prevent re-ignition. The R-102 Restaurant Fire Suppression System also features an overlapping appliance protection design, which arranges the nozzles in a straight line, creating an overlapping agent discharge pattern and a fire-free zone.
Ansul's Piranha Dual Agent Restaurant Fire Suppression System is the only agent-plus-water fire suppression hybrid on the market, and it performs better than all single-agent systems. Two extinguishing agents are used in the Piranha Dual Agent Restaurant Fire Suppression System. A wet chemical is used to knock down the flames and secure the area, while water is used to cool the area fast. This system also offers increased nozzle heights. The UL-listed nozzle design can be installed up to 84 inches above the appliance, nearly flush with the top of the hood, out of sight. The increased nozzle height provides a more aesthetically pleasing view while providing the dependable protection for which Ansul Piranha systems are known.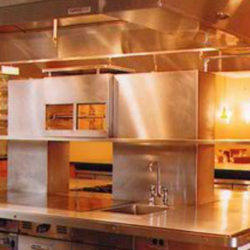 Chances are if you're installing or planning to install a paint booth, your local code (and sometimes federal code) will require that your booth is outfitted with fire suppression systems. You'll need a system that offers automatic hazard detection and activation. Our systems designed to protect spray booths feature the necessary parts such as nozzles, cylinders, pulleys, rope, stacks, and alarms. The size of your paint booth determines what parts and system you'll need.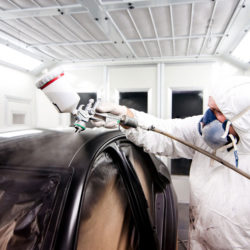 Water-based sprinkler and fire suppression systems are designed to protect people and structures. But when it comes to protecting high-value machinery, technology, equipment, and other electronics, water can do as much damage as the fire itself. Fike brand systems, like the ECARO-25® Clean Agent Fire Suppression System and the FM-200® Fire Suppression System are superior, cost-effective choices for protecting electronics and high-value assets without causing business interruption and unnecessary downtime.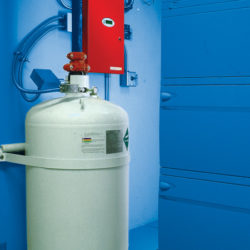 Industrial work spaces pose special fire risks and are often fraught with potential danger. In every industrial setting, you'll find many instances of flammable materials and liquids – often integral to your operation. The presence of expensive machinery and other assets compounds the potential for loss. Factors such as the actual working space – whether expansive or constricted – create risk as well.
General Fire and Safety is your area expert for industrial fire suppression systems. Our experience over the past 50-plus years prepared us for helping you create a safe industrial work space. General Fire and Safety has an industrial fire suppression system that fits your needs, no matter the setting. You'll see that we know our way around your operation, even before setting foot inside.