Xtralis' VESDA system has revolutionized the smoke and gas detection industry. This system not only detects fire, but can predict a potential fire up to 30 days before it occurs by measuring toxic gases, combustible gases, and oxygen deficiency. By notifying users when an environment enters the incipient stage of a fire, your employees can use the system to detect probable causes and take action.
General Fire and Safety of Omaha's smoke and gas detectors from VESDA systems are top of the line. Large tech corporations trust VESDA for their fire and gas detection needs because of its reliable technology and state-of-the-art early detection warning, giving them the ultimate protection for valuable assets and equipment.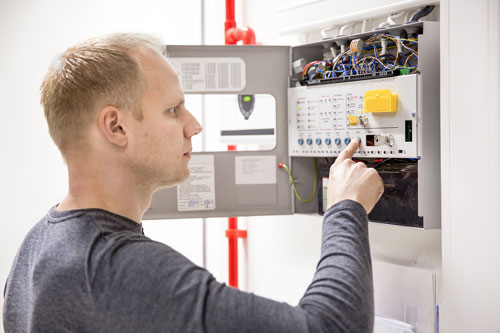 SMOKE DETECTION
The early smoke detection of the VESDA system actively samples the air for even small particles of smoke to detect a fire at its earliest stage. With early warning, there is time to understand the fire threat, research options for fire control, transfer important data and technology to a safer location, and evacuate the premises before fire suppression.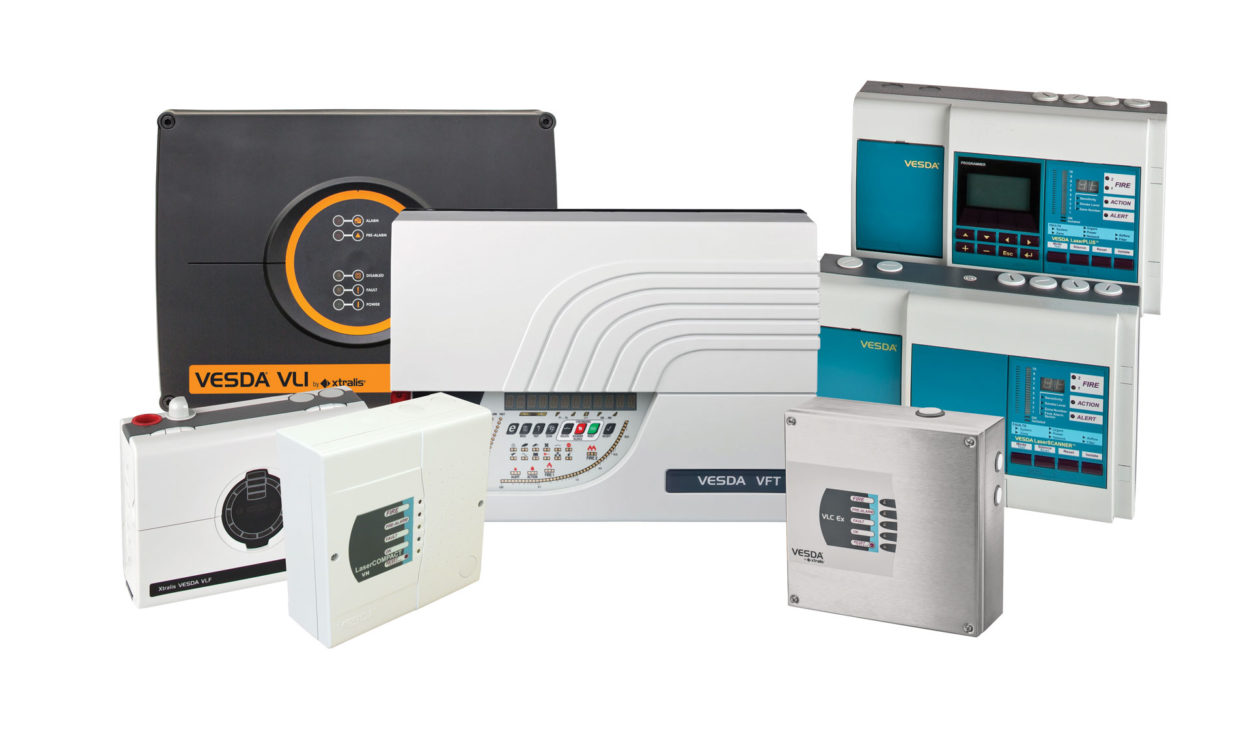 GAS DETECTION
Conventional fixed point gas detectors operate by generating an alarm once a gas leak is detected. Proper placement of these units is a must for maximum effectiveness. Effectiveness also depends on the type of gas detection needed, airflow, pressure, and temperature. Other environmental elements factor in as well. More units in a particular space increase effectiveness, but also cost.
Save Money
The VESDA system saves you this cost. It has multi-hole aspirators, providing cost-effective, 24/7 active air sampling and early detection of gas leaks in the harshest industrial or manufacturing environments. This system also offers full integrity monitoring, improved coverage, and more dependable protection in areas of varying airflow.
Easy Installation
The VESDA system also installs easy, with simple maintenance and service. The system operates with low energy consumption. All these factors result in lowering operating costs and overall cost of ownership.
Reliable
The VESDA Pro system provides reliable smoke and gas detection at the earliest presence of a hazard. Conventional detectors do not offer this early detection, as toxic, combustible gases, smoke, and fire can spread even before a warning gets delivered. Conventional detectors may not provide you enough evacuation time to secure your team and equipment.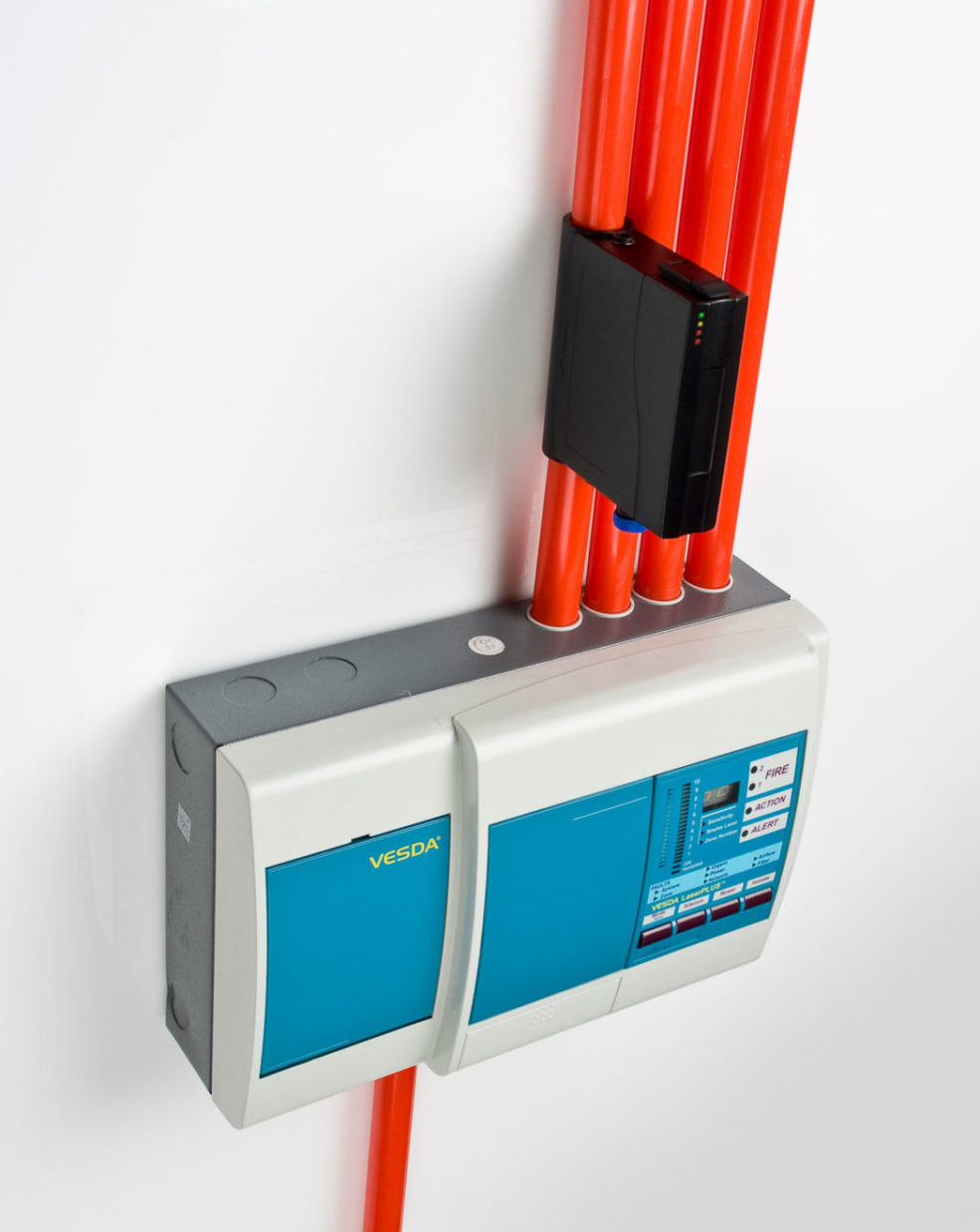 VESDA Pro
VESDA Pros is an elite, invitation-only group of dealers dedicated to delivering excellence in design, installation, commissioning, service, and maintenance for Xtralis detection products. These select, professionally trained and certified dealers deliver the most advanced solutions for clients that demand the best. The VESDA Pro is safety professional chosen to represent the full line of Xtralis products. Xtralis has hand-selected these partners to represent our complete line of products and applications. Xtralis is the pioneer of the aspirating smoke detection (ASD) system and has over 30 years of experience, providing ASD solutions since the early '80s. Experience does not come fast.
Xtralis believes in providing you an elite group of partners that knows how to deliver detection that exceeds your expectations. Before members are selected as a VESDA Pro dealer, an extensive review of their work experience, technical resources and application experience in fire detection is completed. Only the top dealers in the Americas Region receive the title of VESDA Pro. Rest assured they are the BEST of the BEST. If you're in need of a reliable system, contact GFS of Omaha. Smoke and gas detectors are not all the same, and a VESDA Pro system will give you the peace of mind you need at an affordable price.
A VESDA PRO partner delivers:
Certified, advanced trained resources covering design, engineering, installation and maintenance.
Premier services trained to handle the most difficult of applications.
Years of experience across their organization.
A partner that can handle your account locally, nationally, and internationally.
Responsive team available 24/7 to support your needs.
Knowledge of developing new technologies in advance of the market.
Cost-saving tools and techniques to provide performance-based designs.
Whether you are a building owner, architect, engineer, or part of a design firm, these teams of professionals are here to support your needs. With the power of Xtralis and a vast group of resources to support every VESDA Pro, you can be sure General Fire and Safety is among the finest group of fire detection professionals.
VESDA Pros provide you a single source for all your fire detection needs. As independent dealers, VESDA Pros give you the flexibility to manage your needs and the cost of ownership your way. GFS of Omaha's smoke and gas detectors are top of the line, because our customers deserve the best.